Articles
---
Cracked Laptop Screen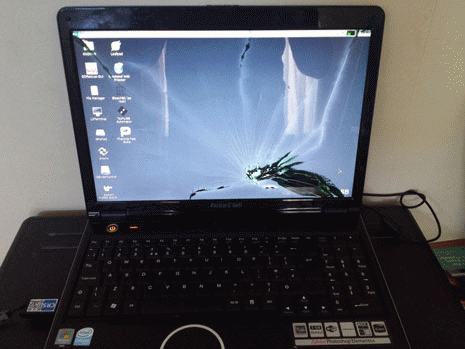 Does your laptop have a cracked screen?

At CRS Norwich we specialize in laptop cracked screen repairs. We know how annoying it is when your laptop screen has got a dreaded crack in it.
A cracked laptop screen may not be as expensive to replace as you think. As a general rule the bigger the screen the more expensive the LCD part will be.

Prices vary for parts but we charge a £50.00 set fee for laptop screen replacement (excludes parts), no hourly rates or hidden fees. Most screen replacements cost a total of £70.00. We also include an exclusive 1 year warranty on all screen replacements (we do not repair touchscreens).

At CRS Norwich we try to find the best value screen money can buy for your repair. Once we have the broken screen removed there is the possibility that we will be able to find an even cheaper screen replacement for you than originally quoted. We can use the unique part number to potentially find a better deal for you than what would otherwise be available with just the laptop model number.
If you have a touch screen system, most of the time a repair is actually uneconomical. The reason for this is the glass digitizer.
Most glass digitizers are glued directly onto the LCD. Removal will be nearly impossible without damaging the LCD underneath. As a result it is recommend to purchase a complete new display assembly. If the glass is not glued to the LCD, repair of just the glass digitizer can be possible.
At CRS Norwich, we do not replace touchscreens unfotunately.
Be sure to check out our photo gallery of cracked screens, click here to view them.
Article By:
CRS Mike
Date Added:
2016-05-02 21:12:32
Back to articles page