Articles
---
Laptop DC Jack repair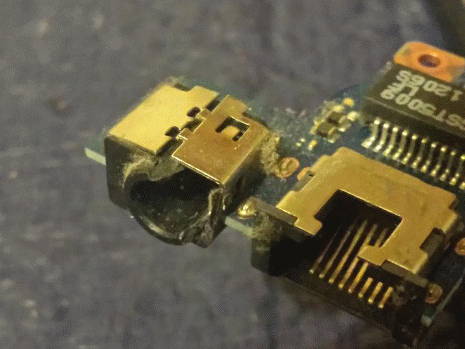 One of the most common problems we see is with laptop power jack connectors that are broken. If you have had this unfortunate luck, don't worry as it is most likely repairable!
Most people think that if the power port on a laptop breaks they are not repairable but quite often they actually are. It is however quite a major repair as the motherboard will require removal and also any peripherals like DVD drive / Hard Drive / Memory.

The Power sockets are not normally expensive and for such a cheap replacement part it is quite surprising how many laptops are binned because of this simple issue.
At Computer Resolve Services we charge from £60.00 for this repair service and most power connectors can be supplied for £20.00 bringing a total bill to no more than £80.00 normally.
If you require a power jack replacement please Contact Us to book in your repair.
Article By:
CRS Mike
Date Added:
2015-09-16 20:00:30
Back to articles page