Articles
---
USB Port Repair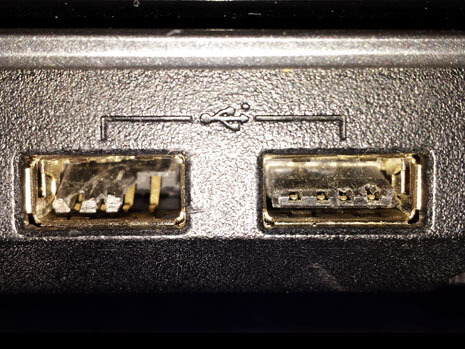 Do you have a broken USB port?
We understand how frustrating broken USB ports are, realistically most USB ports fail at some point due to prolonged use. You may have even dropped your laptop whilst a USB stick or Wi-Fi dongle was plugged in.
Most laptop manufacturers would suggest to have the motherboard replaced, this is often not required and can easily be fixed with a single low lost replacement port.
If your laptop is out of it's warranty period chances are a motherboard replacement is out of the question unless other faults are present.
At CRS We charge from £60.00 for this repair service and most USB ports can be purchased for as little as £10.00, bringing a total bill to no more than £70.00 normally.

We stock a various selection of USB ports, including ones stripped off of old motherboards, in the the aim to speed up repair times.

If you require a USB port replacement please Contact Us today to book in your repair.
Article By:
CRS Mike
Date Added:
2015-09-16 21:44:26
Back to articles page